Speaking of Tofino Love Language
Turn sweet nothings into sweet somethings! What better way to show your heart than a romantic getaway to Tofino. Speak the language of local love by giving the gift of an unforgettable experience.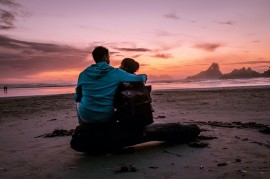 It's well known that we have beautiful beaches and trails to enjoy but there is so much more to see and do in our little town. Indulge in some self care at a local spa or clinic, shop for #madeintofino art and goods, or take a stroll along Main Street to check out the urban art and quaint community.
Join us for Valentine's Day / Family Day Weekend and enjoy some special Resort offerings
Dining...
For Valentines 2021, we're offering a delectable 4-course dinner, designed to be shared. Enjoy surf & turf, perfect pairings and an ambiance unlike any other!
Sweet Dreams...
Shop Tourism Tofino's Valentine's Day Gift List
---
More Tofino 360 Stories