Tofino Just Got Closer to YVR and YYJ!
Book before July 12th and save 20% on flights from Vancouver and Victoria.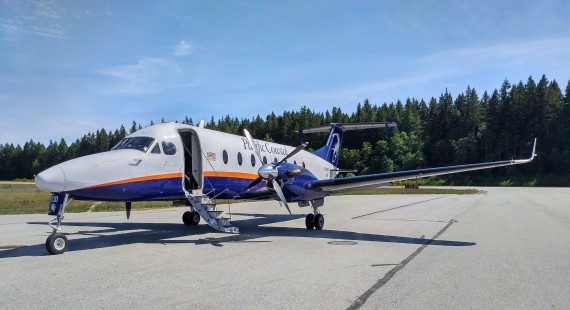 Less time in transit means more time at the beach.

Whether you're based in BC or connecting a flight from further afield, Pacific Coastal Airlines is offering a promotion that might make your next trip to Tofino a little easier. Fly time's only 45 minutes, which saves you the hassle of catching ferries and braving the summer traffic on the roads. Not only that, the flight's incredible. You get to cruise over the Vancouver Island Mountain Ranges before the final descent over the sandy beaches and old growth forests of Pacific Rim National Park.

The best part? Once you get to Long Beach Lodge Resort, you don't need a car. We've got three different food outlets to choose from, so you can mix things up according to your mood. And we do off-sales as well, so you don't really need to go anywhere!
That's not true. You can also rent bikes, or catch a Whistle into town.

As far as surfing goes, we're right on Cox Bay, which is a top contender for Canada's most consistent surf spot. Surf Club can set you up with everything you need to get out there (and a great spot to chill out afterwards).

But whether the surf's good or not, Cox Bay's a great spot to take in the nature vibes. With a few short hikes that start right from the resort, you can access everything you need with your own two feet. Orrrrrrrrrr you can just walk a few steps down to the beach, throw down a beach blanket and watch the tide go in and out until the sun goes down.

Skipping the drive here gives you time to do it all.

Book with Pacific Coastal Airlines here, and use this Promo Code: FLYYAZ22
---
More Tofino 360 Stories