Brunch is Served!
We're excited to announce our new menu offering...BRUNCH! You can now enjoy your breakfast faves and must-haves later into the day. What does your morning kick-start look like? We have a little something for everyone!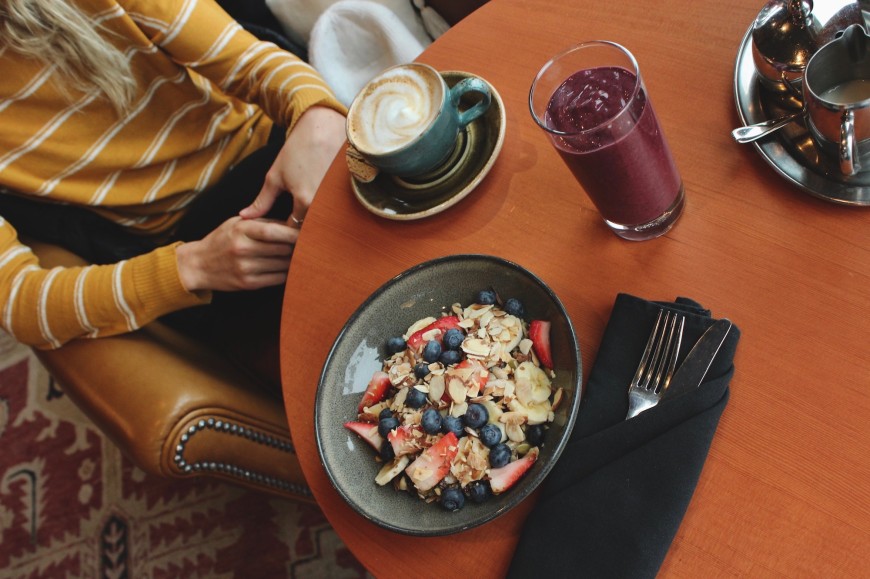 Our vegan Power Bowl is packed with energizing edibles like almonds, banana, chia seeds, dried fruit, and fresh berries. Another light yet mighty option is our Daily Smoothie creation, ever changing with the seasons.
Need the right fuel for a day packed full of adventure? Try our Salmon Ciabatta Benny (L) loaded with smoked salmon, poached eggs, artichoke cream cheese, hollandaise and pickled fennel or our Smoked Beet Rancheros (R) with guacamole, poached eggs, farro, pickled onions, chipotle black bean crema and tortilla crumble.
Chef Snelling has created an inspired menu full of vegan, vegetarian and gluten free options.
It's a happy day for herbivores!
Brunch Served from 7:30am - 2:00pm daily
Explore the Full Brunch Menu
---
More Tofino 360 Stories