Straws Suck and Soap is for Hope
The world is speaking up about single-use plastics and Long Beach Lodge is listening! In our never-ending effort to reduce environmental harming materials from our everyday practices, we've got some news to share.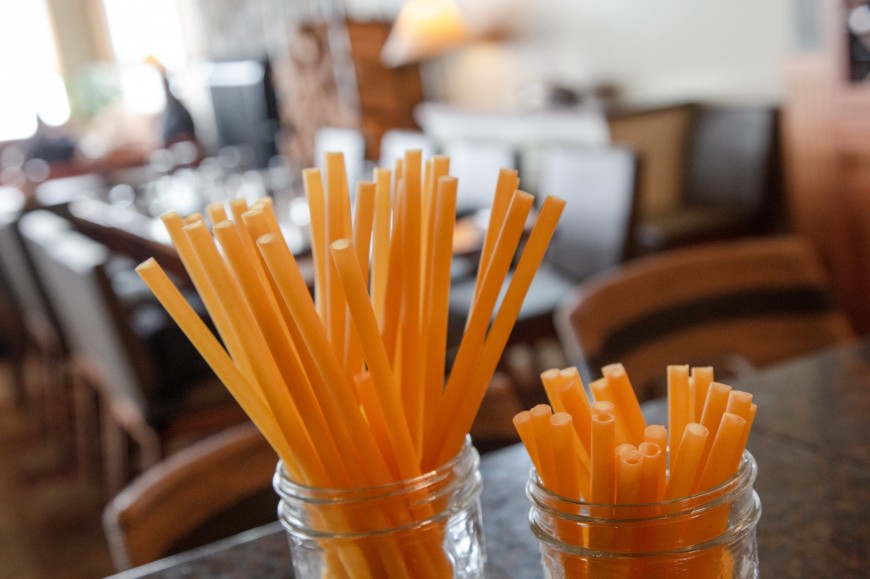 We take our planet, and how we live upon it, seriously. It's important to us that our business is as green as
possible and we're always seeking creative ways to minimize our footprint and that of our guests.
Want your food to-go? We're now offering corn-based, degradable packaging for your leftovers, takeout meals, dips, and bamboo utensils. Absolutely need a straw? Try out our new tubular pasta straws, Straw-ghetti! These fun new eco-straws are made on the Lower Mainland and offer a food-based alternative for happy hour. With just two ingredients, semolina flour and water, they are a sip in the right direction!
We are proud supporters of
Soap for Hope
, a program of Disaster Aid Canada, based in Victoria, BC. This program accepts our unused soaps and shampoos that would normally be discarded and they redistribute to areas in need. This initiative not only keeps plastic from the landfill, it serves an international need for hygiene products.
You too can make a big difference for the planet by being a conscious traveller. Reducing your towel usage, travelling with your own water bottle, renting a local bicycle for transport, saying no to to-go coffee mugs, and shopping local are the 5 easy ways to make a difference!
Did you hear the news? Tofino is moving towards a reduction in single-use plastic waste in West Coast communities, the landfill, and the marine environment with the introduction of new bylaws.
Read more here...
http://www.tofino.ca/plastics
---
More Tofino 360 Stories