Strawless by Earth Day
Small plastic straws cause big environmental problems
Sometimes the smallest changes have the biggest impact. For example, consider the humble plastic drinking straw. They are everywhere: homes, kitchens, restaurants, schools, hospitals, resorts and hotels. Brightly-coloured, one-use disposable straws are also found on beaches, in the forests, floating in lakes and clogging streams, drains and wild and domesticated animals' airways and gastrointestinal tracts.
These little plastic gewgaws create big problems.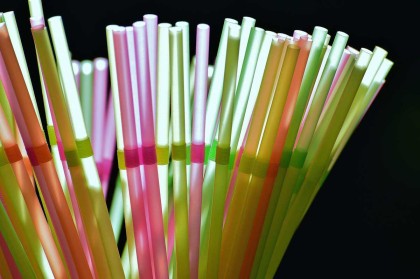 That is why Long Beach Lodge Resort's Food & Beverage team have committed to eliminate the use of plastic straws by Earth Day 2016 – April 22. A 100% biodegradable straw option will be available if a straw is requested.
We are calling our effort
Strawless by Earth Day
and it fits with our larger sustainability efforts which are spread across all departments at the Resort. Some of our efforts include: an electrical vehicle charging station; transitioning to LED light bulbs throughout the property; optional linen service; recycling bins for guest in all rooms; using the most environmentally advanced and effective cleaning, sanitation and infection control products available.
We hope our
Strawless by Earth Day
program will provoke thoughtful discussions. We hope that, by educating our visitors about reducing plastic straws usage they learn about the significant environmental challenges posed by plastic in general. Plastic creates long-term waste because it doesn't break down, poses a danger to aquatic life, and contains toxins.
While plastic offers marvelous conveniences and is found in many facets of everyday life, we can all make an effort to ensure waste plastic is properly contained, disposed of and recycled and reused.