Green Minds, Great Change
And that's a wrap for #plasticFreejulypacrim but that doesn't mean we're stopping here. We're committed to finding creative ways we can be more environmentally friendly and cut daily plastic from our everyday routines.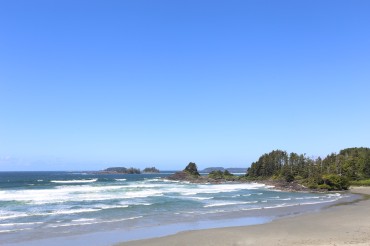 It's a team effort, being more eco-conscious and discovering ways to eliminate unnecessary plastics from our various departments.
Some examples thus far: we've eliminated straws and stir sticks from the beverage service, moving towards bamboo skewers and compostable olive sticks.
On our admin side, we've invested in eco-printers that allow double sided printing, cutting down on paper use. Going digital in many sectors has allowed us to reduce our paper and ink consumption significantly. We've also adopted a recycling program at the front desk that keeps plastic pens from the landfill.
The kitchen relies on our local composting company to pick up and turn organic waste into rich soils for local gardeners. This has made a remarkable difference in the amount of garbage that gets picked up.
These little things go a long way and our hope is to create a culture of norm around green practices and plastic alternatives.
It's certainly an on-going effort and there are only so many ways we can personally affect change, that's why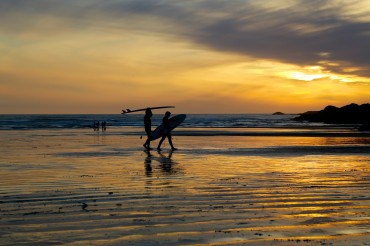 we rely on local organizations to take on the big projects. By supporting groups like the Surfrider Foundation – Pacific Rim Chapter, we can play a part in cleaning up our community on a larger scale.
Monies donated support the many in-progress projects that have direct impacts on our home and surroundings.
In addition to and under the umbrella of Surfrider's Plastic Free Pacific Rim campaign, our local champions of surf and sand are working on
banning the bag
,
butts (the cigarette kind)
and
straws
, supporting local companies to
become ocean friendly
, implementing
wetsuit recycling/reincarnation programs
(turning used wetsuits into yoga mats), developing
youth environmental stewardship programs
, and regularly scheduling
beach clean-ups
, both remote and local.
We are proud of the work they do and that we are able to help them make these great ideas a reality.
Learn more about the amazing work they do and how you can get involved https://pacificrim.surfrider.org/