Forever Begins by the Sea
By Sam McCullough, Public Relations & Sales Manager

Congratulations from us to you!

My name is Sam McCullough! Myself and Maxeen Laidlaw are the Wedding planners at Long Beach Lodge Resort. We are delighted to hear of all the engagements that happened over the holidays. Now that you're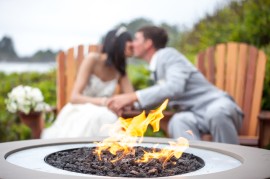 engaged, wedding planning is top of mind. We have designed our all-inclusive wedding packages to ensure that not only are all aspects of the big day taken care of, but we also plan your guests stay at the Resort and beyond. Our Lodge wedding couples & guests have a 'wedding experience' at our exclusive destination. We design a custom wedding experience for each wedding couple starting from their first night of arrival at the resort to sunset boat cruises, rehearsal dinners, wedding surf lessons, night-before cottage gatherings, morning-after brunch & so much more. We take care of every aspect of planning your wedding with us at the Lodge so that all you have to worry about is saying 'I do'! Beyond our wedding packages, we offer breathtaking ceremony venues that will make for the wedding of your dreams. Imagine your wedding ceremony, beachside on an exclusive stone patio, complete with panoramic ocean views, salt air and fire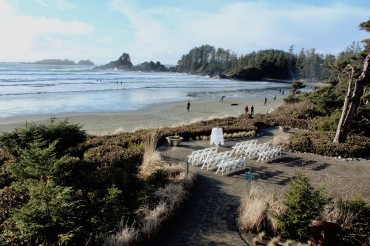 bowls. Rain? Bring it on! We have the most amazing indoor venue; The Great Room. This indoor venue location is one of a kind and offers ocean views, an enchanting roaring fireplace & West Coast décor. We are very proud to offer our wedding couples custom catering menus based on locally sourced, sustainable & creative offerings prepared by our executive Chef Shaun Snelling. Want to hear it from someone else? Have a look at TripAdvisor and search 'wedding' to hear about experiences of our past wedding couples. We have recently hosted some of Victoria's top wedding planners at the Lodge. Here is a link to Botanica & Bloom's blog post of her experience: https://botanicaandbloom.com/blog/weddings-in-tofino/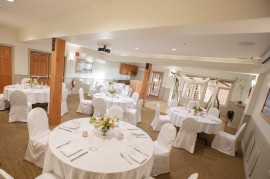 See it for yourself; in collaboration with Tofino's wedding industry, Long Beach Lodge Resort will be participating in the 'Tofino Wedding Weekend', taking place the weekend of February 21st- 23rd! This is a chance to visit us at the Lodge where we will be showcasing our wedding packages & venues! We would love to meet you and answer any questions you might have about weddings at the Lodge. We are offering exclusive accommodation rates for couples attending the Wedding Weekend. Why not join us and have a delightful time celebrating your engagement, meet us, tour our beautiful venue, & taste our amazing cuisine with a glass of bubbles in hand! If you would like to attend, please email us at events@longbeachlodgeresort.com or call us at 250-725-2442 and we will provide more information and make a booking for you.

In Victoria- Maxeen and I will be attending the Vancouver Island Wedding Awards in Victoria on February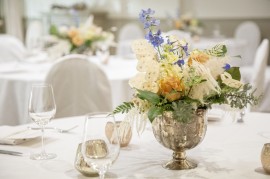 28th where we will be up for Best Outdoor Wedding Venue & Best Indoor Ceremony Venue! We would love to meet with any wedding couples who are interested in the Lodge but cannot make the Tofino Wedding Weekend. Maxeen and I will bring wedding package information, photos, pricing and available dates and meet at your favourite coffee shop in the city- on us!

We are so excited to welcome our special wedding couples of 2020 as wedding season starts off this month at the Lodge! We still have dates available for 2020 so do not hesitate to contact us for more information. We look forward to hearing from you soon!

Your Big Day Starts Here

---
More Tofino 360 Stories