A Dose of Vitamin Sea
When life gives you lemons, mix a drink! We're letting you in on a little secret...recipe. Since you can't come to us, we're bringing the flavours of the Great Room Happy Hour to you! Introducing the Vitamin Sea sparkling cocktail.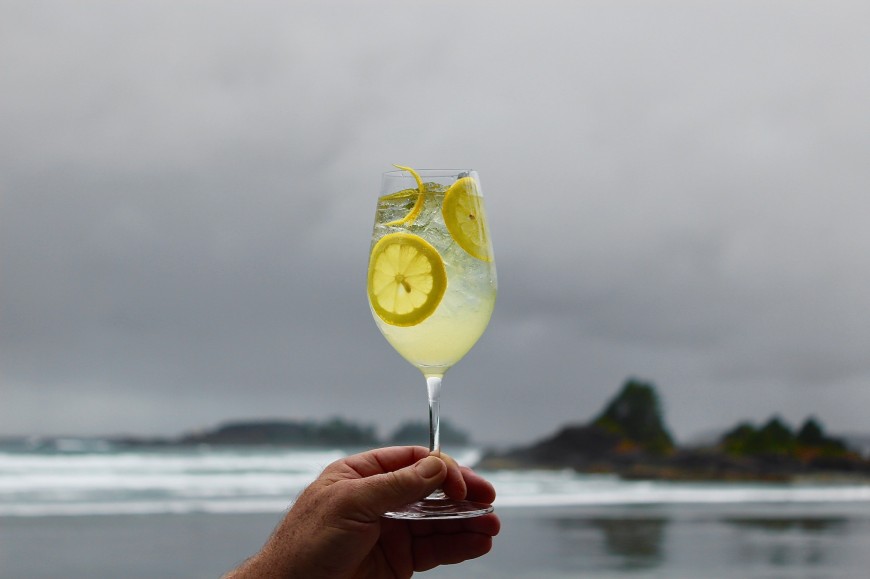 Ingredients

Recipe:
Gather ingredients.
Slice three lemons rounds and add to a wine glass with ice.
Add 3/4 oz of vodka and 3/4oz of limoncello and .5oz of ginger simple syrup into a tumbler and shake over ice for 30 seconds.
Pour into wine glass over ice and lemon rounds and top up with bubbles.

Recipe can be adjusted to suit your sweet or tart-loving taste buds. Enjoy!
---
More Tofino 360 Stories