Proud to be part of the Tofino community
Resort joins community memebrs, businesses to support the Tofino Hospital
Long Beach Lodge Resort is part of the Tofino community.
We are a business which employs many Tofitians, pays taxes and actively participates in worth-while endeavors that make the community stronger.
Through our status as a destination resort we promote the region, community and environment in a responsible, positive manner. Messaging begets perception and we are careful to ensure an accurate, engaging and powerful image is presented to our many followers in Canada, the United States and elsewhere.
At the community level, the Resort is a proud promoter of, and contributor to many worthwhile causes, including, but not limited to, the Raincoast Education Society and, more recently, the Tofino Hospital Foundation .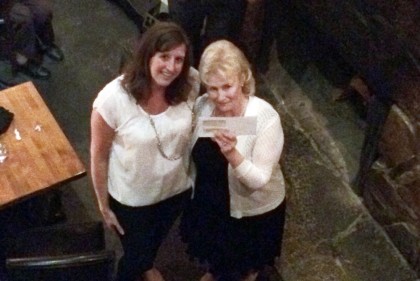 This year, we were honoured to have the opportunity to double our annual contribution to the Hospital Foundation to help purchase a new, state-of-the-art defibrillator. On April 22, we joined over 120 locals to support the second annual Tofino Hospital Foundation Fundraiser during which Resort Director of Operations Samantha Hackett presented a $10,000 donation to go towards the purchase of a LifePak 15 defibrillator valued at $25,000 and two new heart rate monitors.
For the second year in a row, Tofino's Shelter restaurant hosted the event, providing all the food, drinks, and wait staff for free. The live and silent auction was a tremendous success, generating over $30,000. Many businesses provided items and many community members bid and donated. Over the last eight years, the Hospital Foundation has raised over $350,000 for new hospital equipment.