Elope in Tofino this summer
Eloping in 2016 does not mean you have to get hitched at the courthouse or city hall.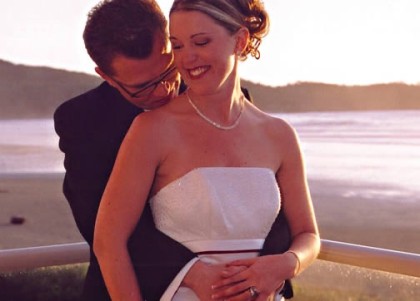 According to Weddingbells'
Annual Reader Survey
of the Canadian bridal industry, the average cost of a wedding in Canada in 2015 (including the honeymoon) was $30,717 and the average number of wedding guests was 129.
Other highlights from the July 2014 to March 2015 survey of more than 2,000 brides and brides-to-be, included:
There will be an estimated 160,324 weddings in Canada during 2015.
The average age of Canadian brides is 30.
December remains the most popular time to get engaged with 20% of men popping the question that month.
67% of weddings will occur between June and September. The most popular month to marry in is August, with 23% of weddings taking place that month.
One in four weddings that occur between November and April will be destination weddings. 14% of Canadian weddings will take place abroad.
75% of brides agree that they are likely to spend more than anticipated on their wedding.
89% of brides had input on how much their wedding ring cost.
More than one in four women had chosen their engagement ring before becoming engaged.
90% of brides said they had logged into a social network in the past 30 days and 83% of brides said that "social media plays an important role in the planning of my wedding."
All considered, a "traditional" wedding is a major financial, time and resource undertaking and is not for everyone.
Many engaged couples lack the cash and the time to plan and pay for a wedding. Instead, they want smaller, simpler and less-costly options, such as elopement. But an elopement that has all the trappings of a wedding, just without all the aforementioned cost and time commitment.
Eloping in 2016 does not mean you have to get hitched at the courthouse or city hall. You can enjoy a destination wedding, just on a much smaller-scale and with fewer levers to pull, cheques to write and invitations to send.
An elopement can just be the couple and their officiant, or they can invite a few friends and family to come along. A wedding dress, a tuxedo, jeans, bathing suits, cake, ice cream or key lime pie – there are no hard and fast rules.
Considering eloping in 2016? Take a look at Tofino and consider Long Beach Lodge Resort to help create a lasting, stress-free memory of your special day.
The Long Beach Lodge Elopement Package includes a stay in a deluxe beachfront room with a view of beautiful Cox Bay. Enjoy the sound of the surf during a ceremony on the beach and then watch the sun set as you enjoy a romantic three-course dinner and a two tiered wedding cake for two (or more if you have friends attending).
The good news is summer is only six weeks away and there is still prime elopement dates available for this summer. Dates include:
Saturday July 2
Sunday July 3
Saturday July 9
Saturday July 16
Saturday July 30
Sunday July 31
Saturday August 6
Sunday August 7
Sunday August 21
Sunday August 28
The Resort has an elopement ceremony planner on staff who will coordinate and plan the special event. For more information, please visit the Resort's
Elopement in Tofino
page.