A Storm Be Brewing
This past week, our rugged coast withstood the force of some of the largest waves in the world. The town was abuzz, drawing people to the shores to take in the gusty show. Here are just a few snap shots from this week's storm watching adventures.
The seas were unlike anything I'd seen before. As the fog and suds rolled in, the frothy white swell blended with the horizon, making it hard at times to distinguish where the skyline began. Gale force winds challenged you to stand upright on the slick rocks. A set wave would surge without notice, making us leery of getting too close to the edge, so we stayed a safe distance atop Pettinger Point.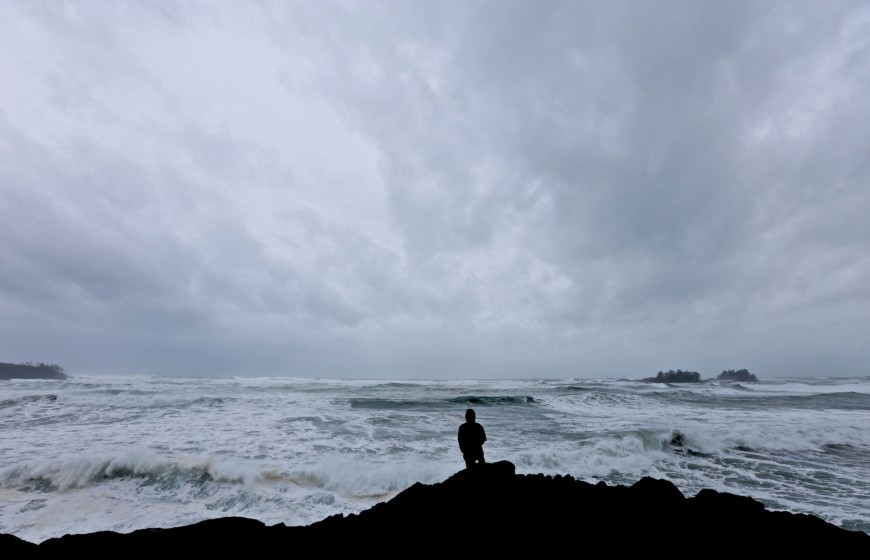 Cox Bay, Tofino BC
Time to warm up! Beaches were closed but from the comfort of the
Great Room
, we still had a warm and epic panoramic view of the chaos below. At times, the waves would crash against the hedges and creep up the walkway. The giant logs swayed effortlessly, in and out as a silent hazard to those who dared to get too close.

Cox Bay, Tofino BC
A few days later, we ventured into the park to see the aftermath. The sun shone down on the devastated shoreline. Large trees teetered on the lip of the tattered lands above eddies of other large timbers; the ocean continued to swell and surge among them. Again, we opted to stay off the sand.

Pacific Rim National Park: Combers Beach (L) & (R)
Plastic pieces, floats, and garbage speckled the high tide line; just a sampling of the refuse that swirls around out there. It's good practice to carry a bag on these day trips to ensure every visit makes a tiny difference.

Pacific Rim National Park: Schooner Cove (L) & (R)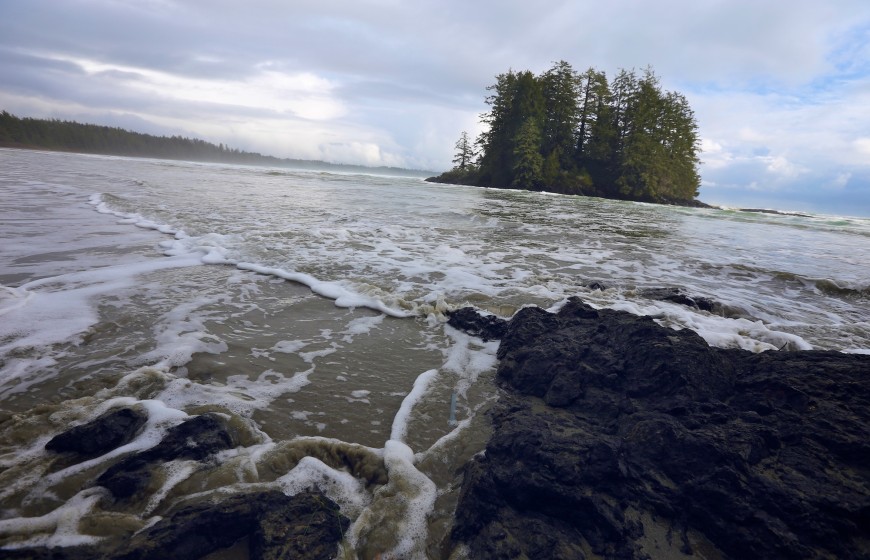 Pacific Rim National Park: Schooner Cove
Before you venture out on your own, be sure to consult the visitor center if you're unsure how to read tides and how they apply to our local beaches. Storm watching season has officially arrived and is showing no signs of letting up. Book your
ocean front room
at Long Beach Lodge today with
30% off savings
from February 1st - March 15th, 2018.
- Jill, Pilot House Media
TAKE 30% OFF YOUR WINTER STAY : FEB 1 - MAR 15,2018