A Walk in the Woods
---
Don't let the rains keep you indoors! Trails tucked beneath the thick temperate canopies have a way of minimizing a downpour to a slight drizzle. It's this time of year the forest comes alive. Raindrops cause the leaves to flicker and bounce like the keys of an instrument playing the most calming chorus of nature sounds you can feel as much as hear.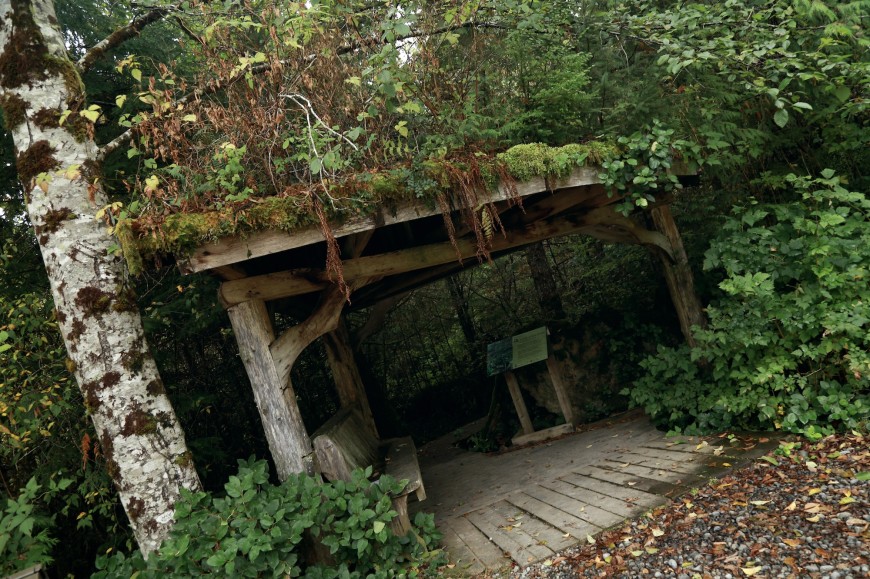 Fall is exhilarating. The storms begin to arrive, herding us towards wool socks and warm mugs, cozy sweaters and tall boots. Inhaling deeply, the air is thick and fresh.

Shimmery greens are contrasted by the turning tones of fall. Red and orange is painted on the tips of branches and speckle the trails and boardwalk beneath your feet. Covering the fallen trees, over-saturated mosses reluctantly seep beads of baby diamonds that disappear into the old soil, making their way to thirsty creek beds and dry spawning grounds.
Inspired to get outside? One of the lesser-known trails can be found just before the Ucluelet-Tofino junction. You'll find an enchanting arbor tucked away in the corner of the lot, inviting you into a magical passage through the woods. Along the loop,
interpretive signage
shares insight to the valuable ecosystem around you and the work done to restore it. Named on the placards is the
Central West Coast Forest Society
, a local organization that has designed, developed and managed this trail for education and environmental study purposes in partnership with Parks Canada. They do important work to revitalize such habitats and encourage natural reestablishment of salmon spawning areas.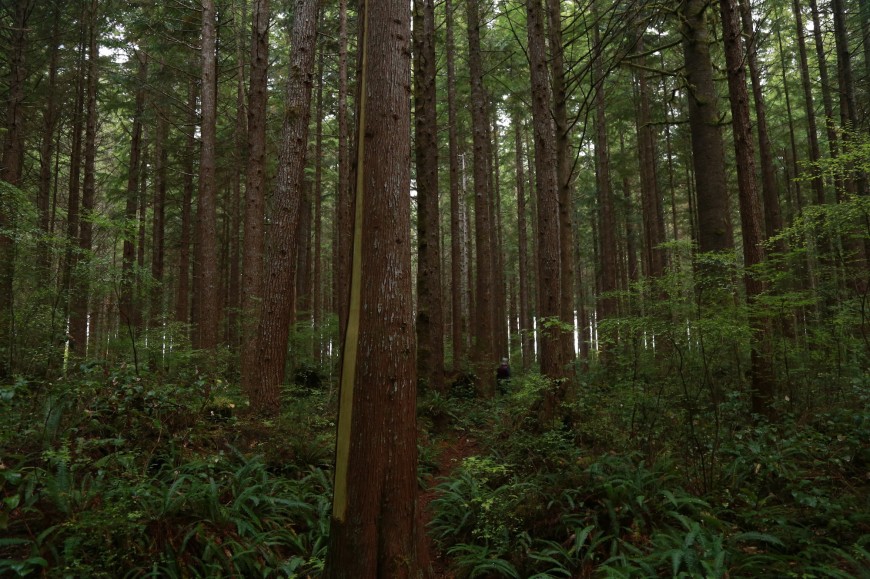 Mixed among the timbers you'll find evidence of cultural modification. One of the most obvious forms is cedar stripping. The bark that's removed is used for a variety of traditional crafts and dressings by our local first nations, like baskets and hats.

Now get outside!
No rain gear, no problem – we have you covered. Complimentary rain coats are available to guests during your stay.