Meet the LBLR Surf Club Squad
Here at the Long Beach Lodge Resort, we can proudly say we have some of the finest folks on staff. Those friendly faces serving lunch, preparing rooms, managing reservations, caring for the grounds and more, have come from many different corners of the globe. For varying reasons, these talented personnel have been led here, to the end of the road. As the busy summer season approaches and visitation grows, as does our strongest asset, the LBLR family.
An important branch on this family tree leads to the
Long Beach Lodge Surf Club Adventure Centre
, home to high-quality equipment
rentals & instruction
, spa-like services including a sauna, hot tub and gym facilities,
gift shop, coffee bar
, and a top-caliber work force. Allow us to introduce the lineup of leaders, ready to share their stoke and knowledge with you on your next surf or SUP lesson.

Leader of the Pack, Chance McCullough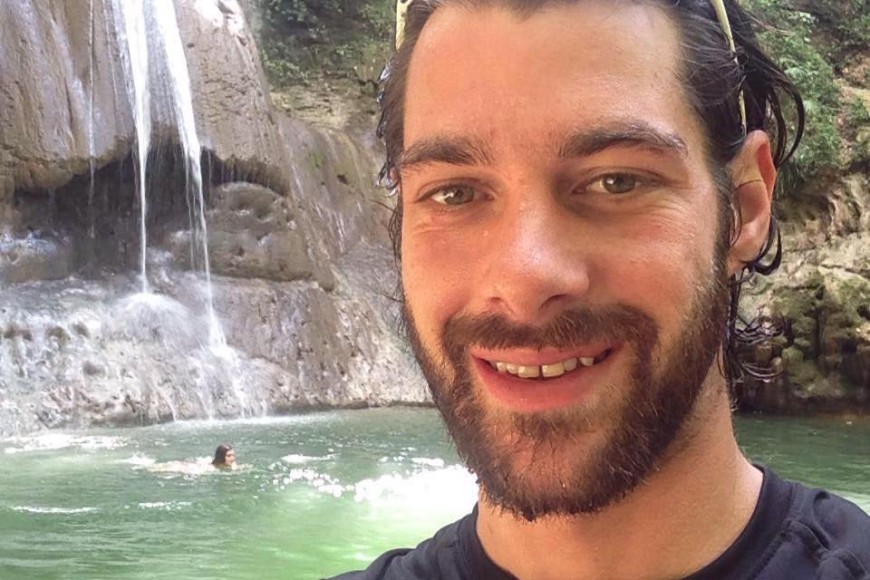 Visitors to
Long Beach Lodge Resort's Surf Club
know him for his enthusiasm, good-cheer and expert knowledge of the surf, tides and beaches in and around Tofino, Long Beach and Pacific Rim National Park.
Born-and-raised in New Brunswick, on the Bay of Fundy, Chance's first love was hockey. He played junior hockey and then served in the Canadian Navy for five years, working as a cook on the HMCS St. John's, a Halifax-class frigate, and then training and serving as a military police officer.
Chance says the first time he surfed was soon after his arrival in Tofino, September 2009. He lived in a tent in Bella Pacifica Campground on McKenzie Beach and got his first Tofino job at Long Beach Lodge Resort working in the laundry. Two years later he was certified as a surf instructor and began teaching.
Chance says running the Surf Club is part surf acumen, part business smarts and part weatherman: "I am always checking on weather conditions, offshore winds, & tides - sometimes a I feel like a meteorologist."
"Surfing and Tofino has become a lifestyle and passion of mine," explains Chance. "When the daylight allows, I try to get a surf in everyday, either before or after work."
Kieran O'Connell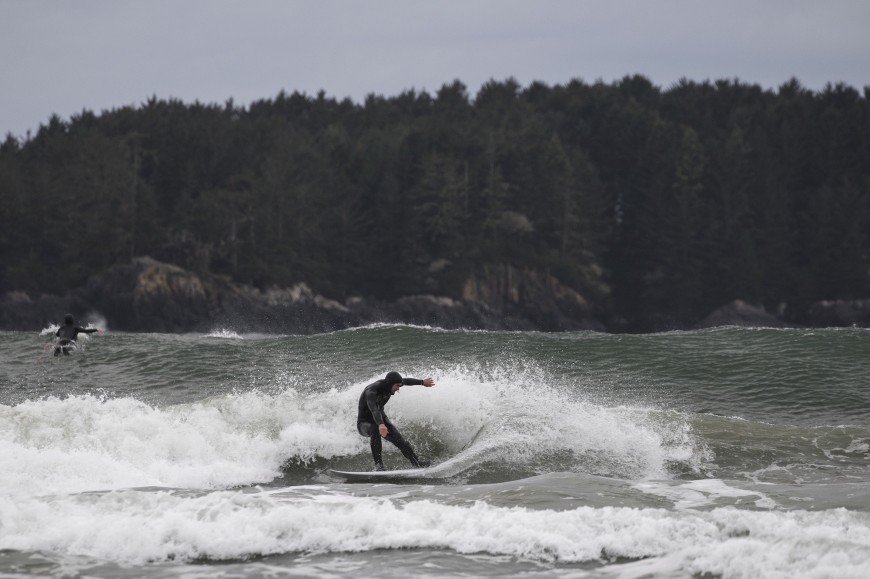 Originally from Cambridge in the UK, Kieran has a deep passion for surfing. Since earning his university degree in adventure education, Kieran has been a qualified beach lifeguard and international surf coach, spending much of his time coaching on the rugged west coast of Ireland and the southwest coastline of England. Drawn to the wild spaces and good waves on the west coast of Canada, Kieran moved to Tofino in 2015. No stranger to cold water and stormy seas, Kieran found a second home here and any time he is not coaching or surfing, he can be found assisting guests with surf rentals and making coffees in the Surf Club.
Alle Bernardi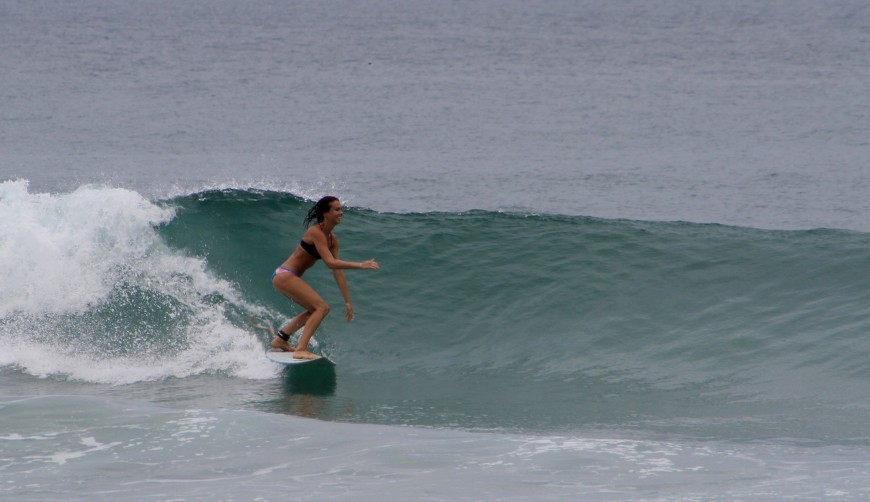 Alle is originally from Victoria, BC and has been surrounded by water her whole life. Naturally, as she grew, so did her love for the ocean, becoming obsessed with all sorts of water sports, from swimming to kayaking/canoeing to, of course - surfing! She has been surfing for about four years, travelling to Fiji, Australia, Hawaii, Indonesia, Mexico, parts of the U.S., and South and Central America in search of different (and warmer) waves. Although travelling is a big part of her life, she always looks forward to coming home to Tofino, as it offers more than she ever could've imagined.
Jason Eichenberger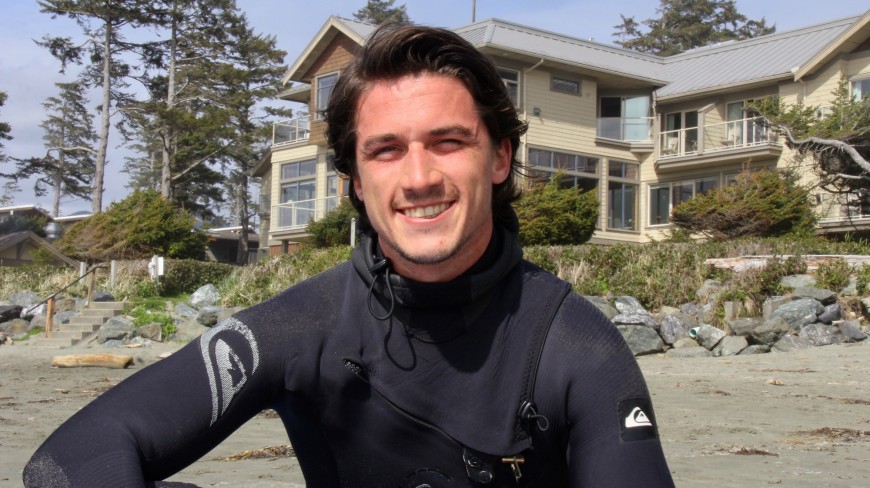 Jason grew up in a small town outside of London, Ontario. Jason has always had a passion for sports. Hockey was the main focus growing up until he moved to Vancouver Island with a hunch there would be surf involved. Jason quickly developed a love for the ocean and surfing became a daily objective for him. Although travelling through Australasia and surfing the Great Lakes of Ontario was exciting, he always found his way back to Long Beach Lodge Resort in Tofino. The Surf Club is an addicting place, great people, great waves, and an all-around unforgettable life experience.

Aske Foyd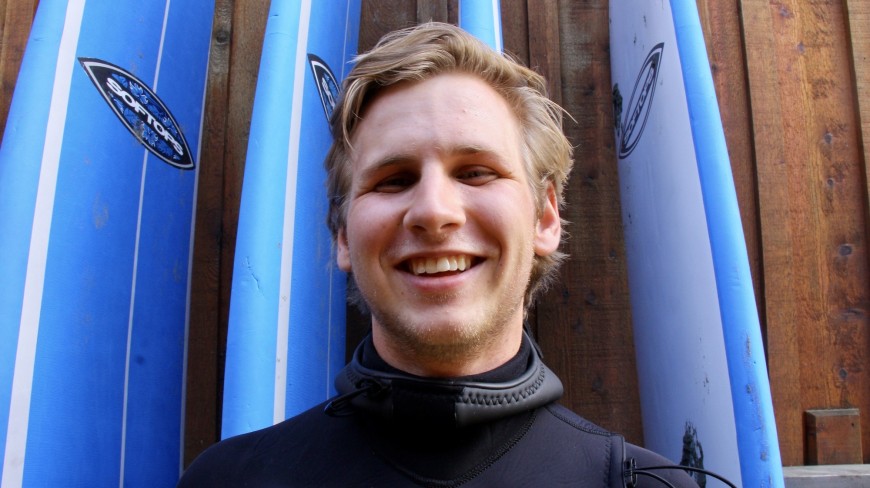 Born in Denmark, Aske moved to Vancouver Island when he was 3 years old. Whenever a break from studying commerce at the University of Victoria was needed, he would set his sights for Tofino. Drawn in by the long stretches of beaches and the atmosphere of the town, Aske quickly fell in love with the place. Summer 2017 will be his first season living and working in Tofino and he could not be more excited. As surfing grew into a bigger and bigger part of his life, the move just felt natural. Getting to work in the Surf Club is a dream and Aske is looking forward to creating life-long memories and solidifying new friendships during his time in Tofino.
The Surf Club is open to guests and visitors and has a few ways to warm up your bones following a cold dip. Be it for a warm drink, sauna or hot soak, stop by the Surf Club and say 'hi' to these familiar faces!

On my next trip to Tofino...
i want to RENT sTAND UP PADDLE BOARDS
>