Creating a sustainable future for Tofino
Raincoast Education Society programs benefit Tofino, Clayoquot, Barkley Sound region
Tofino's Raincoast Education Society has big plans for 2016 and Long Beach Lodge Resort is pleased to have the opportunity to be a financial supporter of the many worthwhile projects that will help create an environmentally-sustainable future for the Clayoquot and Barkley Sound region.
On January 30, Dan Harrison, Executive Director, Raincoast Education Society (RES) stopped by the Resort to update staff and management on new and on-going education and monitoring programs and other activities.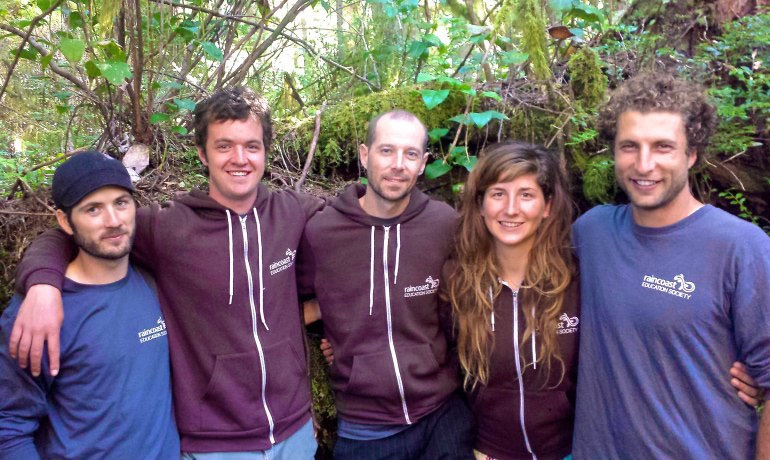 According to Harrison, RES programs appeal to children, adults and Tofino businesses. These include the Raincoast Field School which delivers a broad range of high-caliber outdoor education programs that inspire students to get outside, think critically, and become actively engaged in building a sustainable future. The Tofino Ambassador Program, in conjunction with the Tofino-Long Beach Chamber of Commerce, offers classes to local residents and business owners to expand their knowledge of the area and increase participation in the community. Topics include West Coast Ecology and the Nuu-chah- nulth Landscape. The goal is to have business owners and residents become knowledgeable advocates and ambassadors of the region with the ability to speak intelligently on the ecology and history of Tofino and Clayoquot.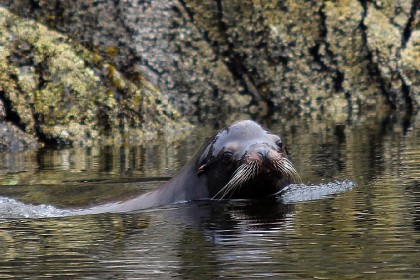 RES also performs important research and monitoring services. These include the Tofino Mudflats Stewardship Project which monitors 24 square kilometres of tidal mudflats in Southern Clayoquot Sound, one of the most productive habitats on the West Coast and Radiation Monitoring. RES has partnered with the University of Victoria and California State University to carry out radionuclide sampling of sea water and kelp in Clayoquot Sound. According to Harrison, to date, RES has found no evidence of Fukushima-related radionuclide contamination in Clayoquot Sound.
RES sponsors a number of festivals and events that encourage engagement while having a great time. The 19th annual Tofino Shorebird Festival which celebrates the arrival or tens of thousands of migrating shorebirds with a series of educational birding events throughout the region, will be held on the weekend of April 29 – May 1, 2016. The second annual Capturing the Coast photo contest will be held on Saturday, February 27th, while the 16th annual Tofino Lantern Festival will be held on Sunday, August 14th, 2016 in the Tofino Botanical Gardens. This is RES's signature community event and fundraiser, drawing the young and old with a variety of hand-made lanterns and local entertainment.
Resort owner Tim Hackett is an enthusiastic advocate of RES and how the group reaches out to locals and visitors alike, helping create a common awareness of the Tofino, Clayoquot and Barkley Sound region. "Long Beach, Clayoquot and Barkley Sound are treasures that need to be protected and preserved," says Tim Hackett. "Long Beach Lodge Resort is thrilled to be associated with RES and enjoy the opportunity to assist in maintaining this naturally beautiful region."
comments powered by

Disqus