The Great Room
The Resort's location on the edge of Cox Bay, offers breathtaking ocean views of the wild and beautiful west coast that is unique to Vancouver Island. Equally spectacular is the impressive interior architecture. The open concept enables an uninterrupted panorama of nature while the modern furnishings, wood accents and fireplace features provide the warmth & feeling of a living room setting.

*Please refer to our Travel Advisory page for adapted dining services during the COVID-19 pandemic.

Call to Reserve:
Toll Free: 1-877-844-7873
Local: 250-725-2442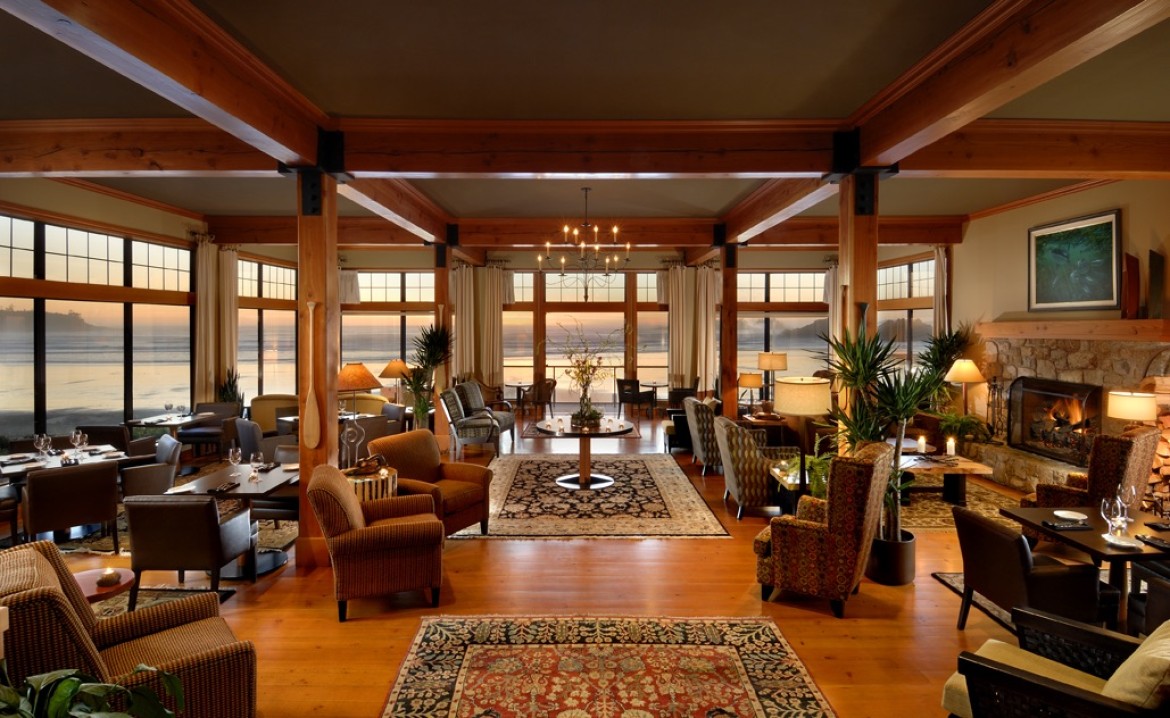 Arguably one of the
best "rooms" on North America's Pacific coastline
, our Great Room offers a place to escape, put your feet up and relax. Our dining experience mirrors the comfort and warmth of the Great Room, a place to sit and taste the delectable flavours of our chef's innovative cuisine while watching a magnificent sunset. Our attentive staff will tend to your needs while allowing you to take in the magic of what Tofino and west coast are all about.
Whether you choose to curl up in front of the massive fireplace with a book or sit by the window and watch the surfers in the pounding waves of Cox Bay, this space was designed as an extension to your guest room and
we welcome you to experience its warm, inviting setting!


We look forward to welcoming you to the 'Great Room'!